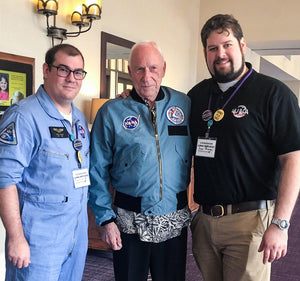 OUR HEROES ARE OUR CUSTOMERS
We are proud to be able to bring smiles to the faces of every customer, especially so when they are our own heroes!

Astronaut Al Worden was a friend and early partner of Luna Replicas, wearing the first Signature Edition Type 1A jacket. We miss him every day.

Apollo 7 Astronaut, Walt Cunningham, and legendary Apollo Flight Director, Gerry Griffin, in their Type 1 Limited-Edition Luna Replicas jackets.

Below, Jim Lovell, Gene Kranz, and Fred Haise, proudly wear their Type 2 Jackets, just in time for the 50th Anniversary of the incredible rescue of Apollo 13.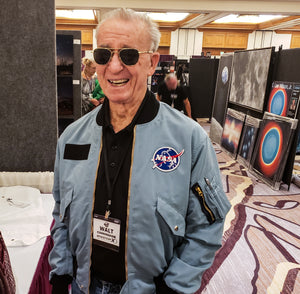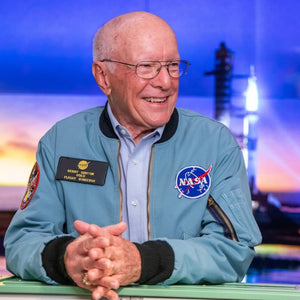 Apollo 13
CDR Jim Lovell
US Navy Captain, NASA Astronaut Group 2,
Gemini 7, 12, Apollo 8, 13
Flight Director Gene Kranz
USAF Veteran, and the second Senior Flight Director in NASA history.
Mercury, Gemini, Apollo, Shuttle
LMP Fred Haise
USMC & USAF Veteran, NASA Astronaut Group 5. 
Apollo 13, CDR Shuttle Enterprise ALT